What Does Waste Audit Mean?
A waste audit is a service that allows a realization of current expenses and abilities. Simply a Waste Audit can identify material in your waste stream that can be recycled. Do you need a baler , or compactor to increase employee productiveness. Further, an Audit can be a tool to identify less expensive waste haulers.
What Does It Cost?
The initial evaluation is FREE, and only travel expenses may be charged. Then you get a number, a quantitative number to look over, and kick around. This number is the exact cost, and savings associated with our findings. If you decide to go with us, we move forward to the new waste and recycling solution.
Some common things looked at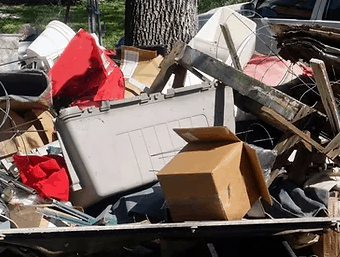 Waste Stream

This is where an evaluation of your overall flow of waste is performed. Evaluating from your paid service back to your inbound products. We find places that allow you to pick and choose "cherry pick" things from the stream to reduce cost and create income. Thus allowing you to decide your next move.
Recyclables

This Scheduled Service Plan is the same as the Evaluation Plan, but we add service to the plan. Scheduled and unscheduled needed service and parts are available at a discount rate.
Employees

Just like it sounds all problems, parts and labor are included in the plans price. Best for companies that start to have a many locations and want to control their asset from corporate, Just like an all-inclusive vacation destination, all the headache is on us. Learn more how this can save you!
Waste Hauler

Custom is anywhere between evaluation and inclusive that most benefits your company! evaluations per year, parts discounts, labor discounts , and loner programs are just some of the items that can be customized. Contact us to learn more today!
Contact Us Now 1-888-440-2671

Start your No Cost Evaluation of your waste stream!
Advantages
STAFF– Our staff understands the importance of your downtime. Rather you call or email, your need becomes priority.
TRUCKS– We strive to have parts to get you up and running on our trucks. To get you fixed at the first stop. If we don't we reduce your amount.
TECHNICAL– We have Engineers in house for quick solutions to custom needs.
FABRICATION– We have in house fabrication capabilities, and 3D CAD design in house. We can provide solutions.
24/7– We are available twenty-four hours a day. Seven days a week too. What are your needs?
NETWORK– If you happen to be outside of our ability to serve you well, we can direct you to someone in our network of service personnel.
FLEET– Do you have more than 1 or 2 locations? If so, look into our Service & Maintenance contracts; it will save you money over the long run. Guaranteed.
We look forward to hearing from you!